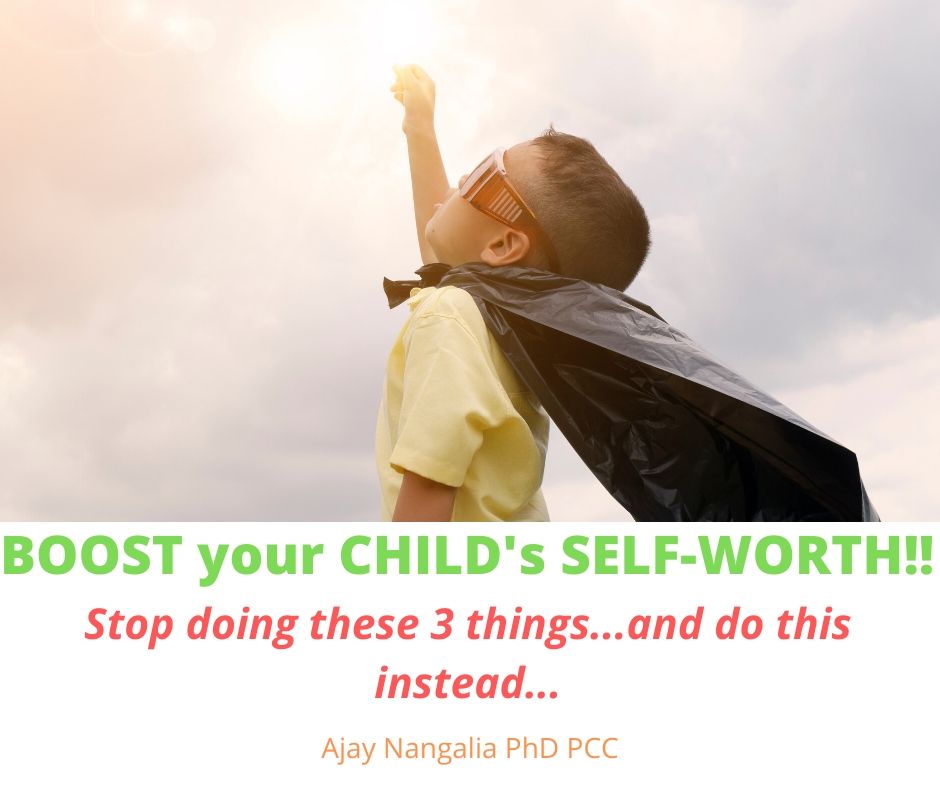 None of us as parents decide that we want to raise our child or our children to be individuals with a low self-worth or low self-esteem. We don't want them to think, feel or believe that they are somehow flawed, defective, or not good enough.
As parents we want them to be confident, bold, able to stand on their own, feel internally secure and so on.
But, there are 3 interaction patterns or parenting styles, that we default to, that completely erode our child's self-worth and self-confidence.
Learn what these 3 self-worth eroding cancers are, and how to remove them from who you are as a parent.
Listen to this episode on Spotify
https://open.spotify.com/episode/4WHFdEkFUoSImEixtXo4o6?si=jXKHixIpQ-6WfYLx47Ph1Q
Listen to this episode on iTunes
https://podcasts.apple.com/in/podcast/boost-your-childs-self-worth-stop-doing-these-3-things/id1471877484?i=1000461709269
If you liked this episode, please share it with your network of influence and close friends! We're grateful for your support!
Share your feedback / comments with me on coachtoolbox@gmail.com
Your host for this show:  Ajay Nangalia PhD PCC,  https://www.linkedin.com/in/ajaynangalia/
And, here is who we are and what we do: www.globalcoachtrust.org
Get new episode updates via email by registering your email id on the follow blog via email button here www.globalcoachtrust.org
Remember to subscribe, follow and comment on this channel! We really appreciate your support!