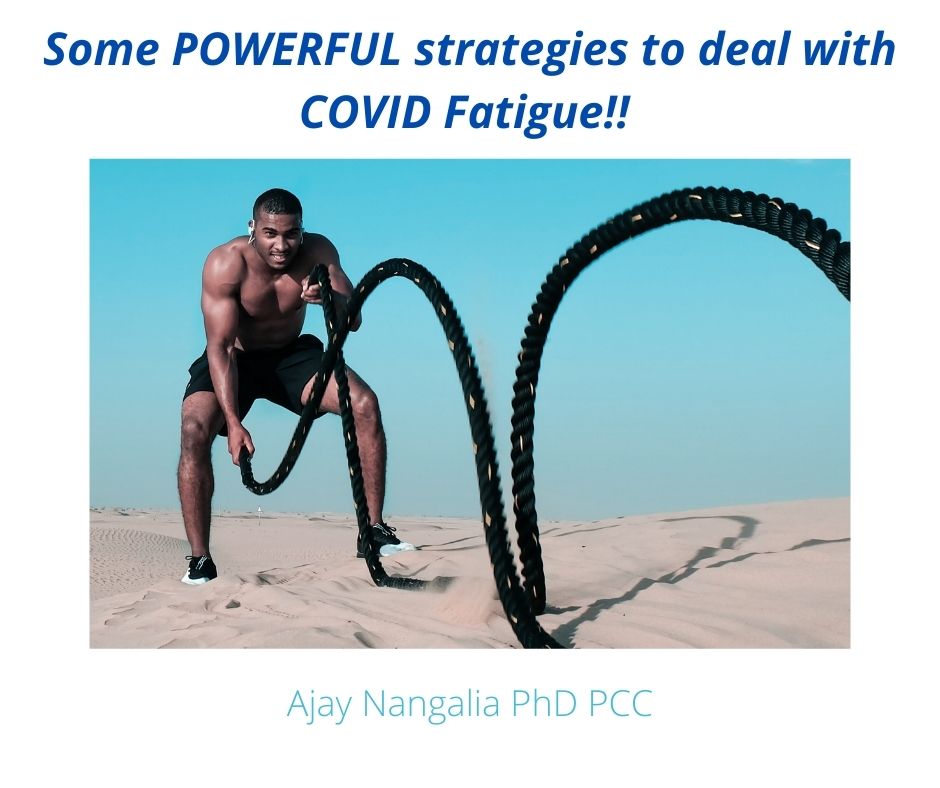 The last one year of Covid has created and put us under tremendous pressure and stress. And, the fact that the end is no where in sight.. we now have an escalation that is even more severe… means that many of us are struggling with a high level of fatigue..or despair.. and giving up…
So, let's consider the things that are causing this covid fatigue and look for ways that we can deal with it. These are COVID FATIGUE Management Strategies!! We really don't have a choice because we have – perhaps – another six months more of this virulent situation.
Share your feedback / comments with me on coachtoolbox@gmail.com
If you liked this episode, please share it with your network of influence and close friends! We're grateful for your support!
  Your host for this show:  Ajay Nangalia PhD PCC,  https://www.linkedin.com/in/ajaynangalia/
And, here is who we are and what we do: www.globalcoachtrust.org
Get new episode updates via email by registering your email id on the follow blog via email button here www.globalcoachtrust.org